In 2013, Gamota embarked on a remarkable 10-year journey in the world of online mobile gaming (GMO), setting the stage for a game-changing legacy.  Gamota has continued to reach significant milestones, leaving an indelible mark on the gaming landscape in Vietnam and beyond. Let's take a look at the key moments that define this incredible journey:
Founding Year: The Genesis
It all started when Do Tuan Anh – a student of the Faculty of History, University of Social Sciences and Humanities, Hanoi National University who initially had the dream of becoming a journalist. He only gets 5 hours of sleep a day and he really hates the many opportunities he skipped in the past. Before founding Appota, he went bankrupt, had to sell his car and land to pay his employees' salaries, then worked as a laborer to pay off debt. But he has nothing to regret, because he always believes that there are many better doors that will open.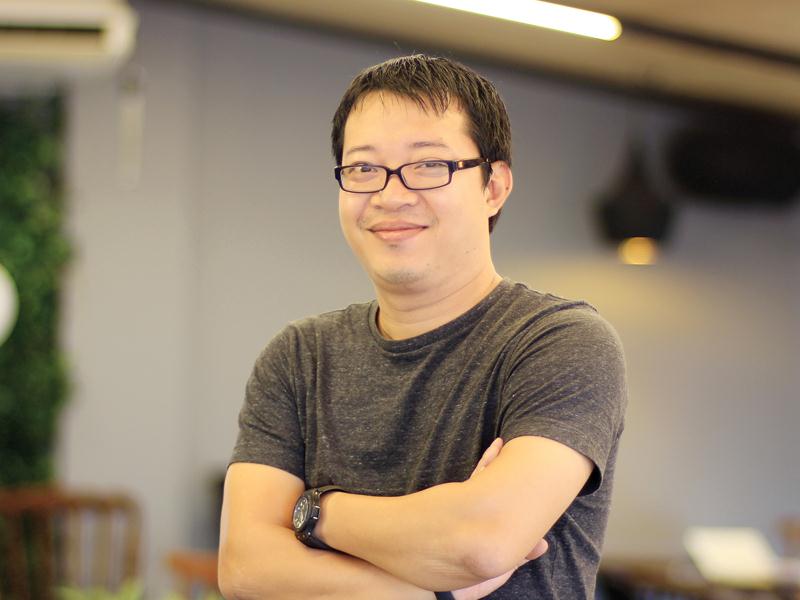 And that's right, after many stumbles on the entrepreneurial path, he finally succeeded with Appota – Gamota's parent company and is considered one of the most investment-worthy startups in Southeast Asia. . After only one year of establishment, Appota won a great reputation at the Demo-Asia event, surpassing 565 founders around the world to receive the "Most Disruptive Award of the year" award of Founder Institute 2012 and received the sponsorship of Microsoft Corporation. It then laid the foundation for Do Tuan Anh to expand Appota into branches, resulting in the establishment of Gamota 
Gamota entered the mobile gaming market in May 2013 with its very first title, "Han Mat," a groundbreaking partnership. Later in August 2013, Gamota collaborated to release "Three Kingdoms Chibi," its first GMO (GMO). Notably, "Goddess of Beauty Mobile," Gamota's first MMORPG, achieved an incredible feat, reigning as the number one game in Vietnam for two consecutive years, from 2013 to 2014.
The Following Years: Expanding Horizons
Just a year after its inception, Gamota witnessed exponential growth. The company introduced a range of games across various genres, including "Soccer King," the leading football management GMO in Vietnam (June 2014), "I am Naruto," a GMO featuring the beloved Naruto franchise, and "Fairy Swordsmen: The Legend" (October 2014), a massively popular wuxia RPG that continued to thrive even after three years of its launch. Additionally, Gamota ventured into 3D TPS games with "Captain Strike," making a significant impact in the Southeast Asian market, amassing over 2 million users within just six months.
2015: Entering the Big League
In 2015, Gamota made it to the top three major game publishers in Vietnam. The release of "Hiep Khach," a GMO ARPG, set the stage for Gamota to provide high-quality RPGs for Vietnamese gamers. Following this success, "The Smiling, Proud Wanderer Mobile," a game based on the famous wuxia novel, created a gaming frenzy, gaining popularity with its unique PK system and quality tournaments. The introduction of "Three Kingdoms Hot Girl" in December 2015, the first and only female hero-themed card game in Vietnam, further cemented Gamota's influence in the gaming industry.
2016: The Road to the Top
In 2016, Gamota marked a significant leap with the release of "Demi-Gods and Semi-Devils 3D" in September. This game promptly secured a top-three position among MMORPG wuxia games in Vietnam, propelling Gamota into the list of the three largest game publishers in the country.
2017-2018: Expanding Horizons
Over the course of 2017 and 2018, Gamota continued to deliver quality MMORPG products like "True Kiem 3D," "Sword Dance," "Heroes of the Lake," "Heavenly Sword and Dragon Saber," "Rebellious Spirits," and "Martial Arts Heroes Mobile." Gamota also became a strategic partner with renowned companies such as Perfect World, SuperEvil MegaCorp, Nexon, and Mobvista. In Vietnam, Gamota has grown into a beloved game publisher among the gaming community.
2019: Embracing Esports
As the game and esports industry rapidly grew in Vietnam, Gamota made a strong foray into the world of esports in 2019. They introduced new products like "Arena of Glory" and "Survival Heroes" while also organizing the "Vietnam Esports Premier League (VEPL)" to support young esports talents.
2020-2022: Navigating Challenges
In these years, the gaming landscape faced unique challenges due to the COVID-19 pandemic. While the mobile gaming industry in Asia experienced a surge in popularity, Gamota had to adapt to the changing circumstances.
"Overall, the gaming industry has been a bright spot even in the worst periods of the pandemic. However, challenges remain for game publishers. "The global impact from the COVID-19 outbreak has caused temporary suspensions from production partners from China, Korea and Japan. Therefore, many projects from domestic publishers are unable to release as planned. Even on-air products are affected due to delays in technical support, while new products being postponed make companies unable to generate revenues for other activities such as marketing and communications."- stated Ms. Trang Vu, CEO of Gamota
Despite these challenges, Gamota remained a prominent player in the industry as on June 30, 2022, the Alliance of online video game producers and publishers (games) in Vietnam was officially launched, under the chairmanship of the Ministry of Information and Communications. At this event, Gamota officially became one of 10 members of the Alliance's Coordination Committee – VGDA (Vietnam Game Development Alliance)
2023: The Year of Innovation and Adaption
In the first half of 2023, Gamota released five successful games in Vietnam, with "Alo Chủ Tướng" topping the charts as the number one strategy game. "Tru Tiên 3D" also gained recognition for its stunning graphics in Vietnam GameVerse 2023
For the rest of 2023, Gamota have expanded and launched two projects: Gabros, a game studio, and Playee, a social network for gamers. Gabros will launch twelve new games in Vietnam, and Playee aims to provide an exclusive platform for gamers to connect and share. Not only that, Gamota has centralized its focused on B2B approach and changed its slogan from "There must be bros to play games" to "Entertaining the World" on September 2023.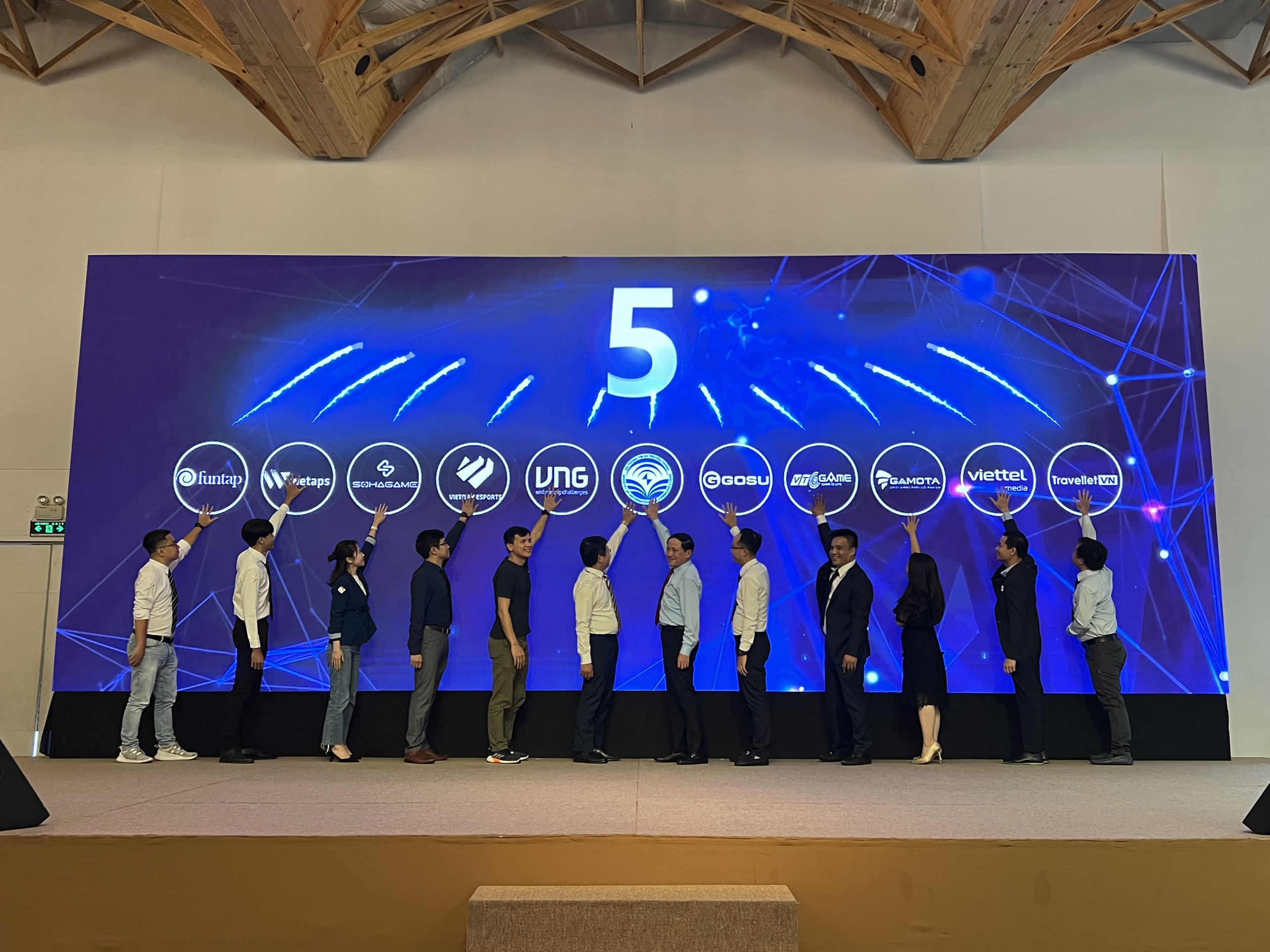 Lesson Learned From Gamota & Appota
1. Diverse Backgrounds Can Lead to Success: Do Tuan Anh, a history student with dreams of journalism, showcases that success in the tech and gaming industry doesn't always require a traditional background. Entrepreneurs should be open to unique and diverse skill sets when building their teams and businesses.
2. Perseverance Pays Off: Despite facing challenges and stumbling on his entrepreneurial path, Do Tuan Anh's unwavering determination led to the founding of Appota and Gamota. This illustrates that tenacity and the ability to learn from failures are crucial qualities for any CEO or entrepreneur.
3. Adaptation in the Face of Challenges: The COVID-19 pandemic posed unique challenges to the gaming industry, but Gamota adapted and persevered. It's a reminder that businesses need to be flexible and resilient, ready to pivot and adjust strategies to overcome unexpected hurdles.
4. Investment in Innovation: Gamota's focus on expansion and investment in projects like Gabros and Playee exemplifies the importance of continually investing in innovation. Entrepreneurs should not be afraid to explore new ventures and technologies to stay competitive and relevant.
5. Community Engagement and Industry Alliances: Gamota's involvement in industry alliances and community-building initiatives, such as the Vietnam Game Development Alliance, highlights the significance of collaboration and networking. Entrepreneurs should seek opportunities to engage with their industry and foster relationships that can drive growth and success.
Gamota's milestone in its 10-year journey is a testament to its unwavering dedication to innovation and excellence in the mobile gaming industry. We have consistently raised the bar, providing gamers with unforgettable experiences and solidifying its position as a leader in Vietnam's gaming ecosystem. As Gamota continues to evolve and adapt to changing trends, the future holds exciting possibilities for both the company and gamers alike.
CONTACT US NOW to get more info and advice, or Subscribe down below if you're interested in our weekly newsletter