In the fast-paced world of gaming, two exciting developments have recently hit the scene, each with its own unique promise of thrilling experiences and unparalleled connectivity. Gamota, a name well-known for high-quality gaming, has unveiled not one, but two game-changing platforms designed to elevate your gaming journey to new heights. Say hello to Playee and Gabros, 2 big projects that are aim at "Entertaining the World"
I. Playee – The Dynamic Social Media Platform for Gamers!
Attention Gamers, Playee has arrived, and it's set to redefine the way we connect and share within the gaming community. Gamota's latest creation is a dynamic social media platform tailored exclusively for gamers.
What is Playee?
Playee is more than just another social network; it's an exclusive, diverse, and creative interaction platform. It's where gamers like you can come together to share game reviews, find reload/download gates, and connect with fellow enthusiasts who share your passion. At Gamota, we believe that investing in Playee will open doors to success in online connectivity for the gaming community.
Why you should choose Playee
Gamer Moments: Share epic gaming moments, strategies, and highlights with our dedicated gaming community.
Gamer Groups: Join or create gaming groups based on your favorite titles and interests, and connect with like-minded players.
Tournaments and Challenges: Compete in esports tournaments, challenges, and leaderboards to prove your gaming skills.
Gamer Chat: Connect with fellow gamers through voice and text chat. Discuss strategies, make new friends, and collaborate in-game.
Global Gaming Hub: Discover new games, updates, and trending content from the gaming world.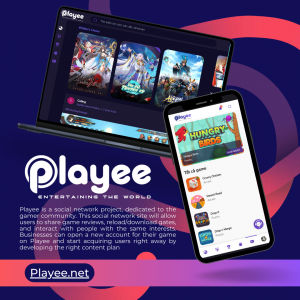 Why Playee?
At Gamota, our mission is to "Entertain the World" through high-quality games and top-notch gaming experiences. With Playee, we're taking that mission to the next level. Gaming transcends boundaries and brings people together like no other medium, and Playee is our commitment to making this connection even stronger. Stay tuned for more exciting updates and let's keep "Entertaining the World" together, one game at a time.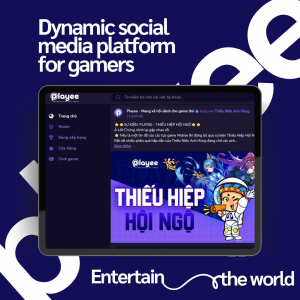 II. Gabros: Your studio Gateway to Gaming Excellence!
But that's not all! Gamota has another ace up its sleeve – Gabros, a dynamic game studio that's poised to skyrocket in the Vietnamese game market and beyond.
Read more: Gamota – Profitable Business Plans in 2023
What is Gabros?
Gabros is more than just a game studio; it's a testament to the power of innovation and experience coming together. With the collective brilliance of our talented IT teams and Gamota's decade-long expertise in game publishing, Gabros is set to revolutionize the Vietnamese game market.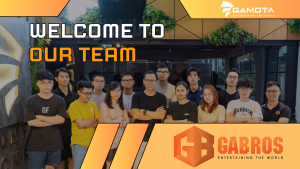 The Promise of Gabros
Next-Level Gaming: Gabros is your ticket to a world of immersive, high-quality Vietnam-made games that will keep you on the edge of your seat.
Innovation Unleashed: Expect groundbreaking concepts and gameplay experiences that redefine what's possible in gaming.
Global Reach: While we're rooted in Vietnam, Gabros has a global vision. Our games will transcend borders, captivating audiences worldwide.
A Year of Surprises: Gamota has ambitious plans to launch a total of 12 new games this year under the Gabros banner. That's 12 opportunities for players to embark on thrilling adventures and create unforgettable memories.
Gabros's Big Mission in the Game Industry
At Gamota, our mission is to "Entertain the World," and Gabros is an embodiment of that mission. We believe that great games have the power to unite, inspire, and entertain, and we're dedicated to delivering this magic to you through Gabros. Get ready for a year filled with gaming excitement! Gabros is here to take you on a thrilling ride through the world of gaming. Stay tuned for updates, sneak peeks, and announcements about our upcoming game releases.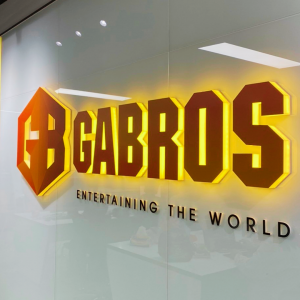 Conclusion
In conclusion, whether you're looking for a vibrant social network tailored for gamers like Playee or craving groundbreaking gaming experiences from Gabros, Gamota Corporation has you covered. The future of gaming has never looked more promising, and it's time to embark on an epic journey filled with endless opportunities for connection, innovation, and excitement. Stay plugged in, because the gaming world is about to change forever! 
CONTACT US NOW to get more info and advice, or Subscribe down below if you're interested in our weekly newsletter