The Ministry of Finance proposed to impose a special consumption tax on online games to guide consumption, but many experts believe that this is not necessarily an effective tool to achieve the goal. It is proposed that video games generate large revenue and profits compared to other types of businesses, attracting the participation of all ages of the population, especially young people, so it is necessary to study added to the object subject to excise tax to orient consumption. Experts have given many opinions around this draft.
Explaining the perspective of the Ministry of Finance, Can Van Luc – an economic expert said that there are still aversions towards online games because of a number of associated risks. That is the state of the release of pirated games, the addictive ability and impact on mental health of online games. 
However, according to a survey by Dr. Can Van Luc, in general, most countries in the world have not taxed games, including developed countries such as Singapore, the US, and Europe. Instead, they offer a number of other policies aimed at regulating consumer behavior. 
Adding taxes is "reverse protectionism"?
According to statistics of Data.ai, the world's leading data provider, of the 10 mobile games with the largest number of players in Vietnam, more than 50% are provided by publishers based in Vietnam. foreign countries, that is, do not incur any obligations, including taxes, with Vietnam. 
Data from the Authority of Broadcasting and Electronic Information released at the end of March also clearly states: There are more than 220 licensed game enterprises in Vietnam, but some are still operating and providing services. The game has only 30 left on the market.
According to Ms. Nguyen Thuy Dung – Director of SohaGame, most businesses have relatively low revenue and low profits, especially from 2021 up to now. The high level of revenue (temporary) is limited to a few large enterprises. However, that high or relatively high level of revenue is directly proportional to the costs incurred. Most games on the Vietnamese market are paid royalties by domestic enterprises and share revenue with foreign developers, with a total rate of 25-35% of revenue.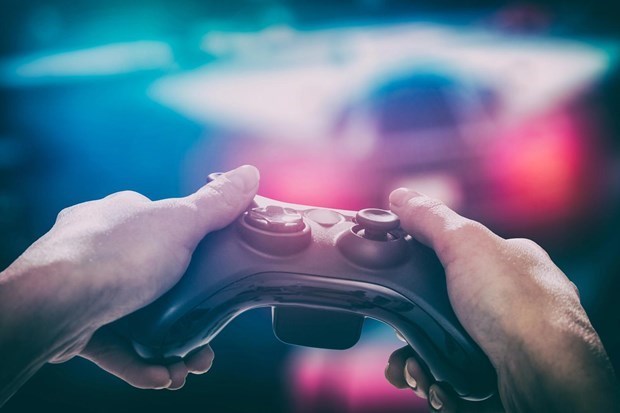 There are games on the market that are appraised and licensed by the Ministry of Information and Communications, fully complying with the provisions of Vietnamese law, and unlicensed games provided by foreign developers go over the border. 
If the excise tax policy is applied, users switch to using unauthorized games due to low consumption costs, domestic enterprises trading in licensed games will be at risk of sharply reducing their revenue. collection, dissolution and bankruptcy. 
In Vietnam, the game industry is currently subject to many taxes and fees such as value added tax (VAT) 10%, corporate income tax 20% and contractor tax 10% (when cooperating with foreign partners). Vietnamese territory).
Therefore, if the application of excise tax will increase the price of game products, thereby reducing the number of consumers and the sales of games. If sales decline, game production companies may not have enough financial resources to invest in new projects and develop new technologies, leading to a slow and backward game industry compared to other countries around the world. gender. In addition, it also reduces investment sources in the industry, promotes customers to use illegal software, affects workers in the game industry, and affects training institutions of the industry. 
Many experts also assessed that the application of excise tax to the online gaming industry may cause reverse protection for foreign game enterprises, deviating from the orientation of encouragement and prioritizing policies for industrial development. software, digital content industry.
On the other hand, Mr. Le Duc Anh – Deputy Director of Business Development at Garena shared that the excise tax could increase the number of illegal cross-border games, making it difficult for the management this group of games. The problem here is the management of online games without permission, with violent, malicious content, or even content that infringes on Vietnam's sovereignty and national security. 
In addition, units that are online game owners, instead of choosing to cooperate with Vietnamese publishers for legal release in Vietnam, will prioritize cross-border publishing to avoid being taxed. special consumption. Thus, the management agency can neither collect taxes nor manage game content.
Source: Vietnam+
Succeed in Vietnam with Gamota
If you're a developer looking to get your game published and reach a wider audience, our game publishing services might be just what you need to reach Vietnamese gamers. With our expertise in the industry and commitment to quality, we can help you navigate the publishing process and get your game in the hands of eager gamers in Vietnam.
Contact us today to learn more about how we can help take your game to the next level.