The Vietnam game industry has been on the rise recently, with an increasing number of domestic publishers. This trend made Vietnam an attractive market for game development and publishing. Okay, now hop on board with Gamota and figure out the top 5 successful Vietnam game publishers that are performing well in the market 
Gamota has been consistently achieving remarkable financial success in the past few years. The media and publishing company has succeeded in revolutionizing the promotional approach for mobile games. Gamota has achieved growth in both revenue and audience reach thanks to its Multi-Channel Network (MCN) strategy, which effectively links advertisers, social media platforms, and developers.
With 10-year experience in game publishing, Gamota has built up quite a name with 30 million game downloads, 900K peaks DAU, a game lifespan higher than the market 1.5 times, accounting for 3% gross revenue in Vietnam mobile game market, and many more. Gamota also attained significant recognition lately, which is receiving the esteemed "Best Graphic Design Award" for the game "Tru Tien 3D" – one of the most prominent MMORPG games in the Vietnam game market.
To strengthen the connection in the gaming community, Gamota organized  many  esports tournaments such as Showmatch: No Guide, no realization, or Showmatch Among Us, gaining incredible metrics
Curious about Tru Tien 3D, this article is for you: Tru Tien 3D received honorable awards
Partnering with Gamota offers crucial benefits for the success of any mobile game in Vietnam, including a large audience of players, an effective network for distributing games, and profitable monetization & localization techniques. Specifically, Gamota owns a 35 million gamer base, with notable business clients such as Perfect World, Kuyou Entertainment, and Dazzle.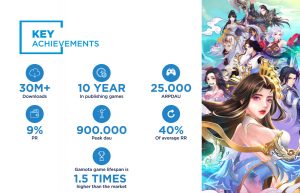 Undeniably, VNG Corporation holds a significant position as one of the prominent game publishers in Vietnam. This organization is well-known for its successful mobile and PC games. Their most notable game title is PUBG Mobile, which fruitfully developed a large fan base and attained millions of downloads. The games CrossFire Legends and Dead Target: Zombie are other successful examples
VNG had a revenue of US$261.5 million in 2020. However, profits have fluctuated moderately over the years, with a net profit of US$11.3 million in 2020 and a peak revenue of $185.9M in 2022. The publisher has extended its reach to other Southeast Asian nations by introducing games beyond Vietnam.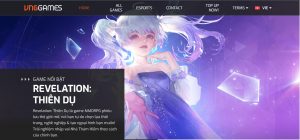 For more than 10 years, SohaGame has been a noteworthy game publisher. They have the credit of releasing various popular games such as Dien Nghia-Tam Quoc Chi, which managed to draw numerous players from Vietnam. In addition, they formed strategic collaborations with overseas game creators, including Netease, providing Vietnamese gamers with access to popular games, such as Rules of Survival and Survivor Royale. Apart from its focus on gaming, SohaGame also diversified into digital advertising through its subsidiary, SohaMedia.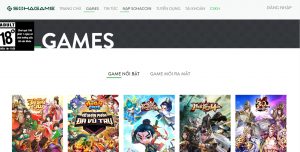 VTC Game is a branch under Vietnam Multimedia Corporation (VTC), a significant media and telecommunications enterprise in Vietnam. The game company specializes mainly in creating MMORPGs (massively multiplayer online role-playing games) and has achieved success with titles such as Audition, MU Online, Yulgang, and Crossfire. According to data from Sensor Tower, VTC GAME generated $10,000 in mobile app revenue in April 2023, with $6,000 of that coming from iOS apps. 
VTC Game attained a notable feat with the introduction of their mobile game, Audition Mobile, which has already acquired more than 5 million downloads within Vietnam. VTC Game's impressive track record and expertise in developing captivating MMORPGs position them as excellent partner for game developers who desire to create quality games. They are aiming to reach $1 billion in revenue in the future.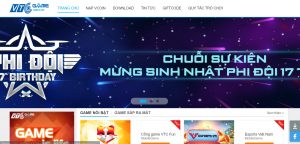 Amanotes, a Vietnamese gaming company focusing on musical games, has made impressive strides and now stands as one of Vietnam's fastest-growing companies. The top-performing game from the company, Magic Tiles 3, has achieved a monumental feat with more than 400 million downloads globally. Players can produce melodious sounds by linking tiles in a piano-based game, which is extremely addictive and satisfying 
Amanotes offers a great opportunity for music game developers to target the open and growing casual gaming industry; a partnership with them could grant access to a vast global customer base and expansion strategy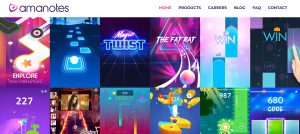 So which to choose?
The gaming industry in Vietnam has undergone an impressive transformation, marked by the appearance of various indie game producers. They are developing and releasing captivating games that cater to diverse audiences. Game developers, game producers, UX/UI designers, or small game studios can greatly benefit from working with these publishers. They can access the publishers' vast knowledge and skill sets, large player communities, game distribution channels, and  revenue-generative method
But, the question is: "There are so many good options so which is the best for me? First, you need to clarify your goals. If you want to increase your presence and launch a successful game in the Vietnam game market, decreasing maximum risks or just becoming profitable in the long term. My advice is always GAMOTA. 
Why? you may ask.
Because we offer you more than what you pay, from comprehensive services from potential data to CRM systems and customer care, we are the market expert with skilled teams, working in a flexible ecosystem such as Creators network, media agency, the payment company, server-hosting, SaaS, and blockchain. We are guaranteed to be an effective collaborator for game creators, developers, and studios wishing to penetrate the Vietnam mobile gaming industry. 
We're ready to make your game into an epic blockbuster, so CONTACT US NOW to get more info on your game projects