Data privacy protection has become a critical concern for game developers in today's gaming world. The General Data Protection Regulation (GDPR) and other privacy compliance measures play a pivotal role in shaping how game developers handle user information, ensuring both legal adherence and user trust. However, not every game developers grasp these aspects as there are many to take in. It's so overwhelming to comprehend all the legal jargon. We got you. In this article, we will provide you with fundamentals about the UK and updated Vietnam data privacy protection regulations and policies. 
As this is a lawful article so it can be boring compared with other game-centric ones. But remember: Nothing good comes easy. So, read till the end to claim the most. 
Disclaimer: You should take note that we are not legal consultants or counselors. However, we are an enterprise that has dealt with so much paperwork, and legal documents to bring the best entertainment experience tailored to our customers. We are delivering messages based on our work ethics, experience, and of course, objective standpoint accumulated from ups and downs. Therefore, keep this article as a checklist for a piece of mind.
Understanding GDPR Safeguarding User Data Across Europe
Transparency and Accountability
GDPR is the cornerstone of data privacy regulation in Europe and the UK. Its foundation lies in transparency and accountability. Game developers are required to communicate the types of personal data they collect and process, such as email addresses, Steam IDs, and more. This encompasses any information associated with an individual. According to PwC, game developers/game studios/game companies should be aware that the GDPR may be applicable regardless of whether the controller or processor is EU-based or not.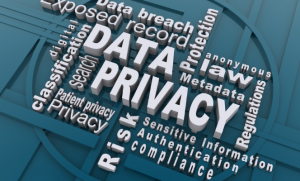 1. Purposeful Data Processing
Beyond transparency, GDPR mandates that developers articulate the purposes for processing personal data. This involves obtaining lawful consent from players for data usage, even if it's intended to enhance gameplay intricacies. The concept of a "lawful basis" underscores the need for clarity, honesty, and openness about data utilization.
2. Data Minimization in Practice
GDPR introduces the principle of "data minimization," emphasizing that studios should only process data necessary for the intended purpose. This ensures a focused approach, limiting the collection of information to what's essential.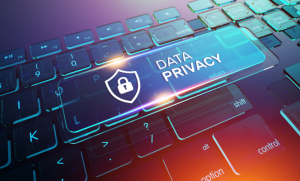 3. Safeguarding Personally Identifiable Information
The implementation of robust safeguards and security measures is paramount. GDPR ensures the protection of personally identifiable information against unauthorized access or misuse, fostering an environment of trust and data security.
Navigating the Landscape of PECR
In addition to GDPR, the Privacy and Electronic Communications Regulations (PECR) specifically address electronic marketing and tracking technologies.
1. Consent-Centric Marketing
PECR revolves around explicit consent. It dictates that unsolicited marketing communications require specific opt-in consent from players or end-users. This empowers players to control the marketing content they receive.
2. Tracking Technologies and Cookies
PECR extends its reach to tracking technologies, including cookies. Developers must inform players about the presence and purpose of cookies, obtaining their consent before storing such technologies on their devices. This extends the spirit of privacy to encompass digital footprints.
GDPR Compliance A Strategic Approach
Embarking on the journey to GDPR compliance requires a strategic approach that aligns with the principles of GDPR, safeguarding user data, and ensuring transparency.
1. Strategic Data Collection
Begin by evaluating the personal data collected from your game, such as analytics and user insights. Align data collection with specific goals, like refining gameplay or enhancing user experiences.
2. Compliance with Data Minimization 
Adhere to the principle of data minimization. Collect and process only the data that serves a well-defined purpose. Leave untouched any data lacking a legitimate reason for collection.
3. Clear Privacy Notices
Integrate clear and easily accessible privacy notices into the user experience. Present these notices at download or game initiation to empower players with information.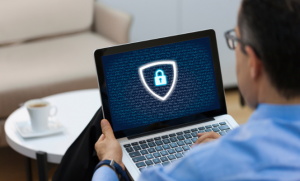 4. Tailored Privacy Policies
Craft privacy policies specific to your game, avoiding the pitfall of copypasting. Seek expertise from legal professionals to ensure policies align with standards and user expectations.
5. Protection of Young User Data
Special attention must be paid to data collection from children, irrespective of whether your game caters to children or not. In the US, the Children's Online Privacy Protection Act (COPPA) safeguards children's online privacy, applying globally to entities collecting information from children under 13. Additionally, Children's Code A Guardian in the UK extends protection to young users, defining individuals under 18 as children. This code dictates standards for age-appropriate design, and securing children's personal data.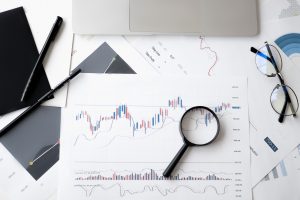 Embracing Global Privacy Compliance Laws
Data privacy transcends geographical boundaries, encompassing diverse regulations that demand tailored compliance strategies. As diverse regulations worldwide require meticulous research and adaptation, you must tailor your strategy to each territory's unique regulations and legal frameworks. We suggest engaging with legal experts to navigate the regulations, and crafting strategies aligned with your game's budget and privacy goals.
Read More on Most Common Legal Issues Faced by Game Developers
User Data Protection Laws in Vietnam
1. Governing Texts
Data protection in Vietnam is considered a constitutional right, ensuring individuals' privacy and personal secrets.
Prior to July 1, 2023, data protection rules were spread across various laws. These included the Civil Code, Law on Cyber Information Security, Law on Cybersecurity, Law on Electronic Transactions, and other sectoral laws.
On April 17, 2023, Vietnam introduced Decree No. 13/2023/NDCP (PDPD), which consolidates and establishes regulations on personal data protection, effective from July 1, 2023.
Read More on Game's Regulations and Policies in Vietnam that need to know
2. Scope of Application
Vietnamese data protection laws apply to various entities organizations, individuals involved in data processing (data controllers, processors, or third parties), and natural persons whose identification is possible through personal data.
These laws cover data processing activities within Vietnam's territory, regardless of the nationality of the entities involved. It also includes activities of Vietnamese entities operating offshore and activities involving the personal data of Vietnamese nationals.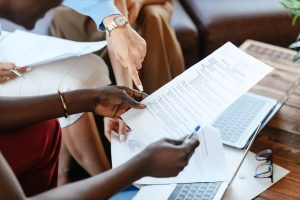 3. Data Protection Authority
The Ministry of Public Security (MPS) is responsible for overseeing data protection in Vietnam.
The Cybersecurity Department, established by the MPS, specializes in implementing and enforcing data protection regulations.
MPS's authority includes providing guidance, managing the National Portal on Personal Data Protection, evaluating data protection activities, and more.
4. Legal Bases
In the context of data protection regulations in Vietnam, legal bases refer to the lawful justifications that entities must have to process personal data. These justifications ensure that individual's rights and privacy are respected while allowing necessary data processing activities. The article highlights several legal bases that data controllers can rely on for processing personal data: consent, contract with the data subject, legal obligations, interests of the data subject, public interest and legitimate interests of the data controller, legal bases in other instances
5. Principles
   Data must be processed according to laws.
   Data subjects have the right to know about processing activities.
   Processed user data is only for registered purposes.
   Data collection must be appropriate and updated.
   The sale of data is prohibited unless allowed by law.
   Data must be securely processed.
   Data retention should align with processing purposes.
6. Controller and Processor Obligations
   Entities involved in data processing must fulfill various obligations
   Notify data processing activities to relevant authorities.
   Maintain records of data processing activities.
   Conduct data protection impact assessments (PDPIAs) to assess potential risks and impacts of data processing.
   Appoint data protection officers (DPOs) if it involves sensitive personal data.
   Handle data breaches and notify authorities.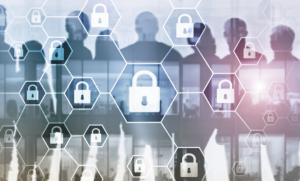 7. Data Subject Rights
   Right to be informed before the process of persona data.
   Access their personal data.
   Rectifying incorrect data.
   Users can request the erasure of personal data.
   They can object to or restrict data processing.
   Data portability (request a copy of their data).
   No automated decision-making rights in Vietnamese law.
8. Penalties
Noncompliance with data protection laws can lead to administrative and criminal penalties.
Administrative penalties include fines for various violations such as unauthorized data collection, incorrect data usage, failure to notify data subjects, and more.
Criminal penalties include warnings, fines, and non-custodial reform or prison sentences, depending on the severity of the violation.
Individuals affected by violations are entitled to compensation from infringing parties.
A little advice from Gamota
As the gaming world continues to expand, ensuring the protection of user data remains a priority for game developers. With GDPR and privacy compliance at the forefront, developers can establish a foundation of trust with players and maintain legal adherence. By embracing transparency, data minimization, and strategic compliance strategies, the gaming industry can continue to thrive while safeguarding user privacy. As you navigate this dynamic landscape, remember that respect for privacy is not only a legal obligation but also a commitment to delivering exceptional gaming experiences.
CONTACT US NOW to get more info and advice, or Subscribe down below if you're interested in our weekly newsletter